Ep 0006 - Gundam Evolution (2022)
10/17/23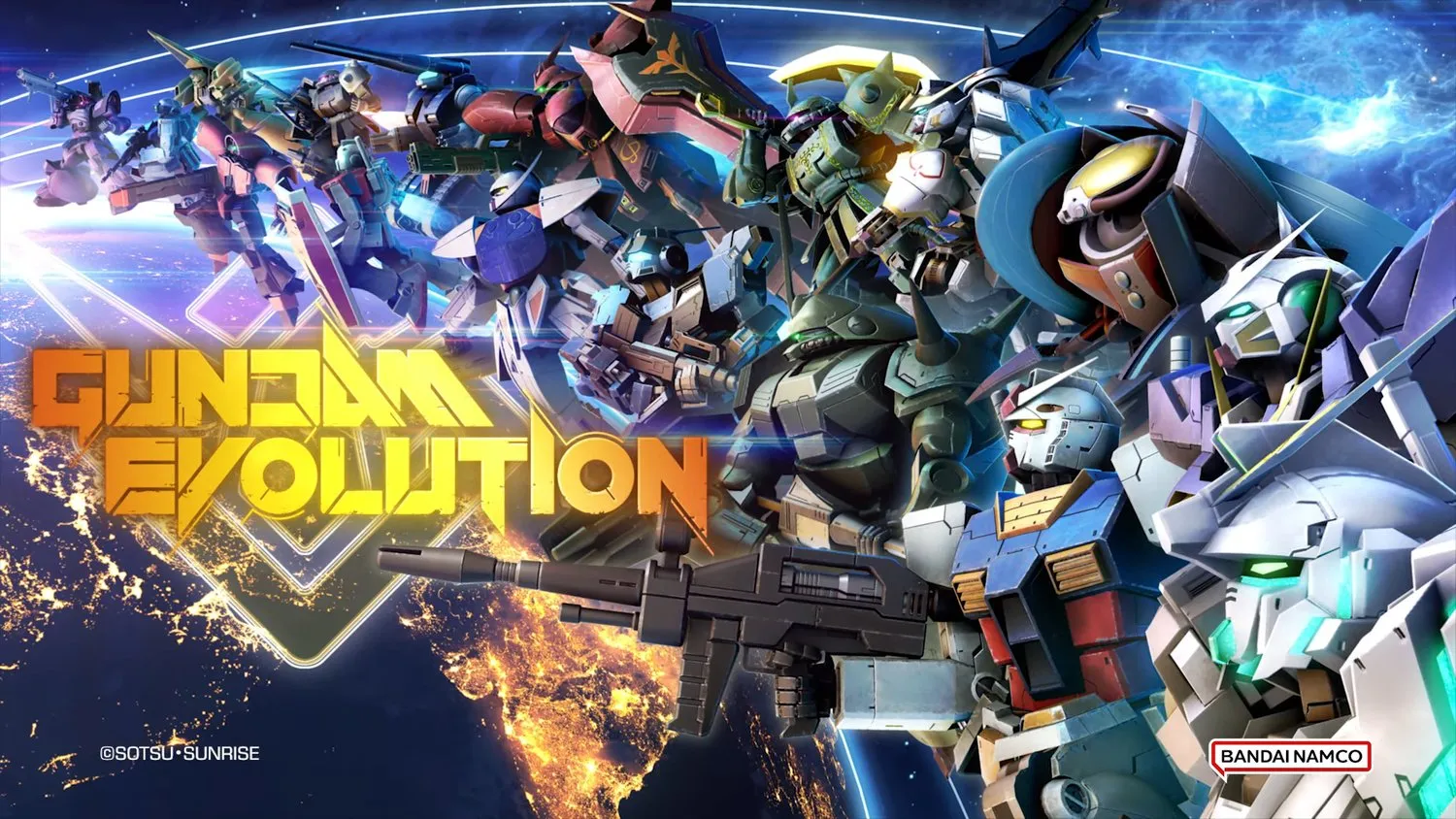 This time around we're discussing [the exciting and much anticipated sequel to the hit hero shooter Overwatch, I mean Gundam Evolution.
Content warnings for this episode: Discussions of violence, guns, war, napalm, bombs, and death.
Our theme is "She Loves Your Fusion" by PartyFactor on Pixabay. Other sound effects also sourced from Pixabay. Any and all clips of copyrighted media are included for transformative use or commentary, and On the Shoulders of Giants makes no claim of ownership on the sampled audio.
Mechs Discussed
Please click over to the Gundam Evolution Website below, you can click through all units. If for some reason it's 3 years from now and they pulled the website, email in for a prize so we can fix it!
Gundam Evolution Website
Cool Factor(tm) Score
Other Images of Things Discussed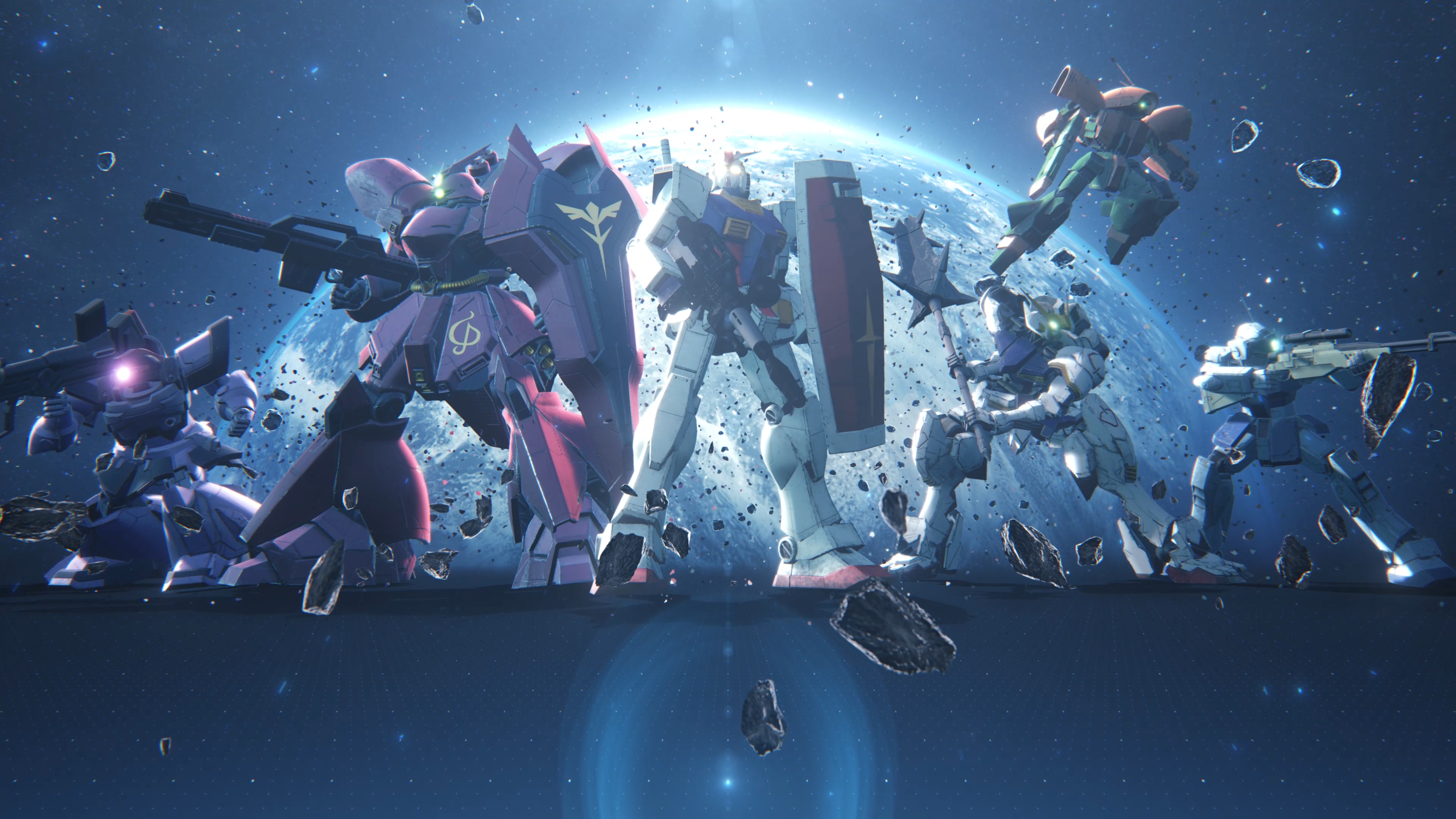 GAME TIME!
Our game this time was guessing what Gundam Media the many units of this game were from!
PRACTICE: WD-M01 TURN A GANDAM

Gundam SEED Destiny
Gundam 00
Turn A Gundam

Click to Reveal Answer

Turn A Gundam

UNITE 1: WD-M01 TURN A GANDAM

Gundam SEED Destiny
Gundam 00
Turn A Gundam

Click to Reveal Answer

Turn A Gundam

UNIT 2: MSA-005 METHUSS

Zeta Gundam
Gundam ZZ
Char's Counterattack

Click to Reveal Answer

Zeta Gundam

UNIT 3: NRX-044 ASSHIMAR

Zeta Gundam
Gundam ZZ
Gundam Narrative

Click to Reveal Answer

Zeta Gundam

UNIT 4: ASW-G-08 Gundam Barbatos

After War Gundam X
Gundam IBO
Gundam AGE

Click to Reveal Answer

Gundam IBO

UNIT 5: RGM-79SP GM SNIPER II

Gundam 0079
Gundam 0080 War in the Pocket
Gundam 0083 Stardust Memory

Click to Reveal Answer

Gundam 0080 War in the Pocket

UNIT 6: GN-001 Gundam Exia

Gundam SEED
Gundam AGE
Gundam 00

Click to Reveal Answer

Gundam 00

UNIT 7: CAT1-X1/3 HYPERION GUNDAM (MANGA EDITION)

Gundam SEED Astray
Gundam SEED Astray R
Gundam SEED Astray B
Gundam SEED X Astray
Gundam SEED CE 73 Delta Astray

Click to Reveal Answer

Gundam SEED Astray

UNIT 8: SNX-Y901TW Susanowo

Turn A Gundam
Gundam AGE
Gundam 00

Click to Reveal Answer

Gundam 00

UNIT 9: G-838 MAHIROO

Turn A Gundam
Gundam AGE
Gundam IBO

Click to Reveal Answer

Turn A Gundam

UNIT 10: RX-80PR PALE RIDER

Mobile Suit Gundam Side Story: The Blue Destiny
Mobile Suit Gundam Side Story: Missing Link
Mobile Suit Gundam Side Story: Space, To the End of a Flash

Click to Reveal Answer

Mobile Suit Gundam Side Story: Missing Link